OBITUARY
Douglas M. Broughton
April 30, 1959

–

March 29, 2016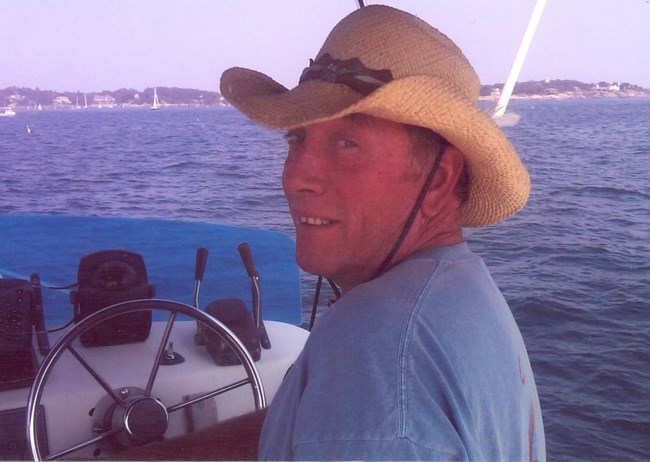 My Last Words to a Great Man
Hi, I would like to share some things about Douglas Broughton with you, he was my Dad.
To call him a husband would be silly. Doug was the love of my mother's life. He was the type of man that didn't need to tell her he loved her; he just expressed it through the way he lived every day so that when he did utter those words of "I love you hun," you knew he meant it with every fiber of his being.
To call him a father would be stupid. Doug is my role model. If I could carry myself with an iota of the class and character that that man did, I will die a happy man. I remember this one time we went out fishing on a beautiful summer night. He never really "loved" fishing and neither did I, but when we got out there we both felt this overwhelming sense of serenity. It's a feeling I'll never forget, and I think it's something that Doug carried with him everywhere he went.
To call him a friend would be foolish. Doug was more than a friend, he was a comrade for life and if you ever were in a pinch and needed something, he was the man that would come and help. If your car ran out of gas he would be there to syphon it back in; if you were stranded somewhere, he would be the one to pick you up; if you had nowhere else to go, he would invite you inside and cook you breakfast.
To call him a carpenter would be imprudent. Doug was an artist and what he built with his hands will be remembered for generations. Whatever you could imagine, he could build it better. He was like the Steve Jobs of fine carpentry and his products were those of wood. I remember he once rebuilt this boat that was originally made in the 1960's; he turned this piece of crap vessel into the Tahj Mahal of the sea. He customized every aspect of the boat in his vision, and I've got to tell you, the thing was f*****g gorgeous. Hundreds of his own hours were spent on this boat, and every inch of it was stamped with his artistry. He could've bought three boats for what he put into it, but that wouldn't have been my dad, my dad was a time-honored carpenter who had a proclivity to make everything he touched beautiful. Each piece had a purpose and as always, he had a vision that no one else but he could see. So he built it, and you know what he did after he spent all those long hours staining, cutting, shaping, and building? He named the damned thing after my mom, the only person in his eyes, that he thought was worthy of such a gorgeous creation.
Doug passed away today and this is the only way I know how to express how I'm feeling. There is a rock in my gut and it has been there since I knew he was going to die. This rock has turned into a boulder over the past few days and I'm hoping that writing this will help chip away that weight I've been carrying. My face is cracked with tears and I just wish that he was still here. Life isn't going to be the same anymore without him in it, he was the man that fixed and made everything alright. Luckily, his legacy lives on in the lives that he has left behind. That love will never disappear and he will forever live on in the myriad hearts of his friends and family.
I love you dad.
Written By:
Joseph Silveira
See more
See Less
Past Services
A Celebration of Doug's life.
In Memory Of
Douglas M. Broughton
Help tell the story of your loved one's unique life. Leave a memory or share a photo below to show your support.