OBITUARY
John W. Jacobsen
October 8, 1945

–

January 12, 2023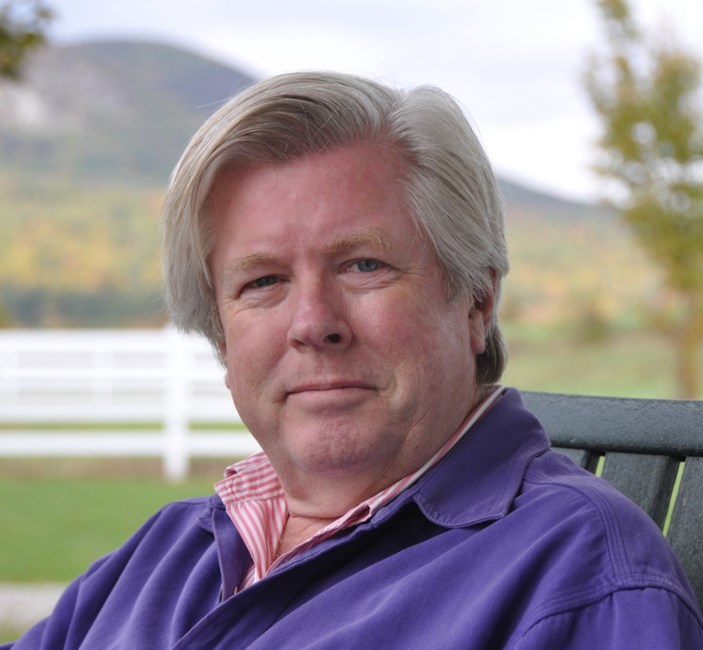 A Renaissance man with a gentlemanly demeanor who helped shape the direction and development of museums in the U.S. and around the world, John W. Jacobsen, age 77, died at his home in Marblehead, Massachusetts, on January 12, with his wife, Jeanie Stahl, by his side. He described his career as a "drunkard's walk" following his varied interests, which led him from theater scenic design to show and film production and finally, for thirty years, to his beloved museum field. In 1988 he founded White Oak Associates, which led strategic planning initiatives for more than 100 museums. His museum career began in 1985 as Associate Director of the Boston Museum of Science, where, under the leadership of Dr. Roger Nichols, he executive produced the Museum's $24 million Hall Wing and Mugar Omni Theater and oversaw the making of the popular IMAX short film, New England Time Capsule, with music by John Williams. John and his wife, Jeanie, later co-executive produced the IMAX film, The Living Sea, produced by MacGillivray Freeman Films with narration by Meryl Streep and music by Sting. It was nominated for an Academy Award in 1995. John was born October 8, 1945, in Bronxville, New York, to Eric and Mary Jacobsen. His parents were Australian and Canadian ex-pats who wed in Montreal and, after relocating to the U.S., moved with their three children to Brazil where John's father, an engineer, ran U.S. Steel's mining and steel production operations. After eight years, when John was 13, they returned to Pittsburgh, U.S. Steel's headquarters. As a boy, John was fascinated by chemistry and physics and had a fully stocked chemistry lab in the basement where he dabbled in magic experiments, explosives, and breeding hybrid fruit flies. When he got to college at Yale, he found his biochemistry classes boring and abstract, so he ricocheted from chemistry to English, to art history, and then theater. After graduating from Yale University in 1967 (BA in Art History) and Yale Drama School in 1969 (MFA in Theater Scenic Design), he taught scenic design in the Emerson College Theater Department in Boston. He later joined the faculty at Wheaton College. During these years, he directed scenery and lighting design for more than 60 theater productions, including Of Mice and Men at the Loeb Drama Center, all the while dreaming of becoming a great fine art painter, laboring at night on large canvases in his carriage house apartment near Coolidge Corner in Brookline, Massachusetts. In the early 1970s, the advent of multimedia theater led him to take on his first museum project – The Salem Witch Museum's innovative in-the-round presentation of the 1692 witch trials using life-sized stage sets and dramatic lighting and sound. Fifty years later, it remains the most attended attraction in Salem, Massachusetts. The project's success led him to form White Oak Design with several colleagues in 1974. Together, they produced sound and light shows, which would attract visitors for decades to come. These included The Whites of Their Eyes, sponsored by the Raytheon Corporation to commemorate the Boston Bicentennial; The Voyage of the India Star at Pickering Wharf in Salem; Timespell in the Watkins Glen Gorge in New York; and, most notably, An Elizabethan Pageant in Stratford-upon-Avon, England, which was opened by Her Royal Highness Princess Anne in 1979. Through mutual friends, John met the love of his life, the singer-songwriter Jeanie Stahl. They were married in 1982 and settled in Marblehead's historic district, north of Boston, and became, as he often said, "partners in everything," Following his tenure at the Museum of Science, John formed White Oak Associates with Jeanie joining the company as vice president. Over the next 30 years, with a team of experts and staff, they led strategic planning initiatives and development for museums in, among other cities, Anaheim, Calgary, Des Moines, Edmonton, Hartford, Kuala Lumpur, Calgary, Peoria, Richmond, Singapore, and Exploration Place in Wichita, designed by architect Moshe Safdie. As the museum boom slowed, John and Jeanie's work shifted away from new museums to sustaining existing museums through their White Oak Institute, a nonprofit dedicated to conducting and disseminating research on museum impact and performance. They received grants from the National Science Foundation, the American Alliance of Museums, and the Association of Children's Museums, among others. Throughout their marriage, John continuously refined his woodworking and cooking skills. He maintained an impeccable workshop, designed and built a classic cherrywood bookcase for his library/study in their home, designed and hand-drew their annual Christmas card, and indulged his passion for cooking, delighting their circle of friends with his exceptional multi-course meals. After retiring in 2017, John wrote three books for the museum community, published by Rowman and Littlefield, which detailed White Oak's innovations and planning frameworks. He was an instrumental member of the planning committee for the renovation of the Abbot Public Library in Marblehead, providing insight and guidance. He served as a volunteer advisor to the Boston Museum of Science and the Emily Dickinson Museum, among others. Finally, he was able to pursue his interest in writing mysteries. His three Merriman Institute mysteries remain unpublished but honor his favorite mystery writers, convey his values, and reflect his life experiences. In addition to his wife, John is survived by his sisters, Marian Langdon and Joan Halbert, nieces and nephews, and close friends and colleagues who were like family to him. A celebration of his life is being planned for late spring in Marblehead. In lieu of flowers, donations in his name may be made to the museum of your choice.
See more
See Less
DONATIONS

In lieu of flowers, donations in his name may be made to the museum of your choice.
Services
No services are scheduled at this time. Receive a notification when services are updated.
RECEIVE UPDATES
In Memory Of
John W. Jacobsen