OBITUARY
Olaf Guldmar Hurd Jr.
September 15, 1945

–

November 17, 2017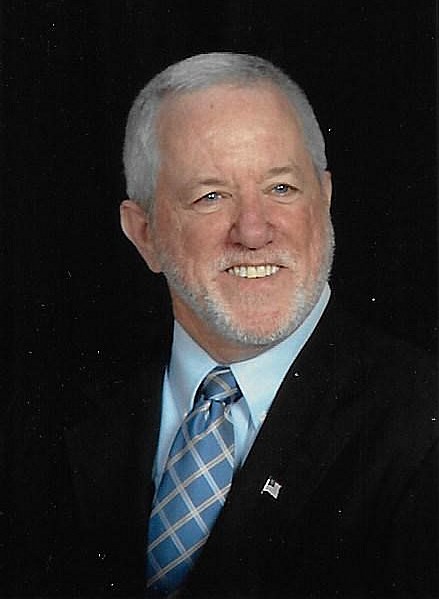 Olaf Guldmar Hurd, Jr., 72, of Martinsville, highly regarded, respected, and loved by many, has completed his journey to a new address in Heaven where he will be with Jesus, his Lord and Savior.
He was the son of Olaf G. Hurd, Sr. and Rosa Mae Davis Hurd, born on Waters Street in Martinsville, Virginia, September 15, 1945, and the brother of Charleen Hurd McDaniel. His parents and sister preceded him in passing.
He is survived by his wife of 34 years, Jassowyn M. "Jackie" Sale Hurd; his adopted daughter and son-in-law, Faye Hurd Koger and Robert H. Koger, IV; their children, Kelly Marie Koger, Corie Grace Koger, Katie Lynne Koger, and Jon Robert Koger of Simpsonville, South Carolina; his adopted son, Olaf Ryan Hurd, Sr. of Palestine, Texas, daughter-in-law, Olivia Haynie Hurd and their children, Brianna Lynn Hurd, Madison Nicole Hurd, and Olaf Ryan Hurd, Jr. of Tappahannock, Virginia; his sister and brother-in-law, Sandra "Sandi" Hurd Roth and Bud Roth of Rocky Mount, Virginia; his niece Anna Roth Byrd of Martinsville, Virginia, and nephew Bryon K. Roth of Buchannan, Virginia; and his brother-in-law, C. Larry McDaniel of Julian, North Carolina, all of whom he dearly loved.
Olaf was not only a son, brother, husband, father, grandfather, and uncle. He was an athlete and soldier. He participated in various sports nearly all of his life, beginning with Little League Baseball then basketball and football in high school. He continued with wheelchair sports such as archery, basketball, precision javelin, table tennis, weight lifting, and snow skiing after being wounded on February 10, 1967. He was serving with the HHC/Recon 2 Battalion, 503d Infantry Regiment of the 173d Airborne Brigade in the United States Army defending his beloved country, America, during the Vietnam conflict. He was an avid hunter and marksman, as proven by his many deadly shots from 400 or more yards. His enjoyment of the outdoors was also evidenced in his passion for boating and fishing with his family and friends in the local area of Philpott Lake and various regional lakes. Among his favorite pastimes were watching various sports programs on television such as NASCAR racing, football and baseball games, which he also enjoyed attending with his buddies on occasions.
He was a proud graduate of Drewry Mason High School, Ridgeway, Virginia, Class of 1964.
His tenacious passion for life and living was contagious to all who knew him or were associated with him. The word "friend," given to him by many, was an honor he cherished. If you wanted or needed a laugh or two or more, merely being in his presence would give them to you. His nickname "Ollie" (pronounced with the long O sound), was given to him by his military comrades. "Ollie could have let life pass him by but chose to live it to his fullest, typical of a WE TRY HARDER paratrooper."
In 2010, he was presented the Henry County Outstanding Military Veteran Award in recognition of his distinguished military and community service.
In 2012, he was recognized as the 2/503d Sky Soldier of the Year.
He was a member of Hillcrest Baptist Church, Ridgeway, Virginia where he served for many years as an usher and on the children's AWANA (Approved Workmen Are Not Ashamed – 2 Timothy 2:15) program.
The Hurd family sincerely appreciates all of the well-wishes extended to them, and the many telephone calls, cards, text messages, e-mails, food, visits, and prayers bestowed upon them during the time of Olaf's illness.
The visitation will be from 1:00 pm to 2:45 pm on Tuesday, November 21 with the funeral service to follow at 3:00 pm at Hillcrest Baptist Church, officiated by Pastors Doug Ramsey, Barry Faucett, and Roger Jones. Interment with military honors will be at Roselawn Burial Park. The family will receive friends at other times at the home. Pallbearers will be Mike Handy, Sandy Handy, Randy Maddox, Scott Prillaman, Mike Pulliam and Corey Waddell.
In lieu of flowers the family suggests that memorial donations be made to the following organizations: Paralyzed Veterans of America (PVA), 801 Eighteenth Street NW, Washington, DC 20006-35171; American Red Cross, 1081 Spruce Street, Martinsville, VA 24112; God's Pit Crew, 2499 North Main Street, Danville, Virginia 24540; and Martinsville Henry County S. P. C. A., 132 Joseph Martin Highway, Martinsville, Virginia 24112.
Arrangements are by Collins-McKee-Stone Funeral Services, Martinsville Chapel.
To express condolences online, please visit collinsmckeestonemartinsville.com
See more
See Less
Past Services
Tuesday,
November 21, 2017
Visitation
Tuesday,
November 21, 2017
Funeral
In Memory Of
Olaf Guldmar Hurd
Help tell the story of your loved one's unique life. Leave a memory or share a photo below to show your support.