OBITUARY
Muriel Lenore Mitelman Berkowitz
December 25, 1928

–

January 17, 2023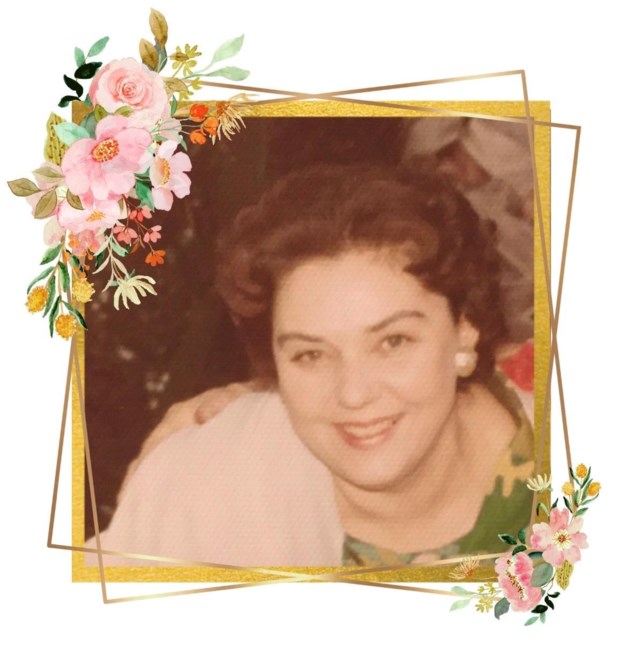 Muriel Lenore Mitelman Berkowitz was born on December 25th, 1928 in Chicago, Illinois to Leon Mitelman, an engineer, and Rose Cohler Mitelman, a teacher. After graduating high school in 1946, Muriel became stuck in a terrible blizzard and decided that she was forever done with Chicago winters. With the help of her Auntie Mesirow, who payed for a luxurious sleeper car on the firm belief that a lady should never travel alone in public, Muriel "ran away" by train to Los Angeles. There she stayed with her best friend Shirley, another Chicago transplant, who was attending UCLA. On a whim, Muriel walked into the UCLA admissions office and asked if they had any openings for enrollment; surprisingly, they did, and Muriel became a Bruin that day. While at UCLA Muriel met her first husband, Donald Purchase. They dated throughout college, which Don attended on the G.I. Bill, and married in 1951. Muriel graduated from the first class of UCLA's prestigious School of Theater, Film & Television in June 1952; though she missed her graduation, as she was in labor with her first child, Gail. Muriel and Donald's second daughter, Donna, was born in 1954. When her marriage became untenable, Muriel made the brave choice strike out on her own as a single mother in 1958. Muriel had been teaching English and Theater Arts, but applied for the government's initiative to train more mathematics teachers to assist in winning the Space Race against Russia. The classes Muriel took at Stanford and the University of Hawai'i enabled her to teach high school math for a higher salary and support her two children. Shortly thereafter, she met the love of her life and her second husband, Irving Berkowitz. A boisterous, funny and deeply caring man, Irving was the perfect match for Muriel's warm, wry, and detail-oriented personality. Irving also had two children, Millie and Bernie, whom Muriel loved as her own. The two combined their homes and families in October 1963. Over the years, Muriel and Irving bought a home and an RV, supported their children through school and hobbies, traveled throughout the U.S. and Europe, and still found the time to go out dancing, bowling, and play cards together in the evenings. Irving and Muriel also loved to go to Las Vegas, and attained high-roller status at legendary hotels like the Sahara and the Tropicana. In the late 1960s, Muriel's skill in mathematics enabled her to became the first woman to teach Computer Science in Los Angeles County. Computers were such a new concept that she was only one of three teachers willing to tackle the subject; together, they wrote the a curriculum for Computer Science that was implemented for over half of the state of California. Even more importantly, Muriel was able to connect with her students on both an academic and a mentoring level, and many of them continued to keep in contact with her after their graduations. As her children got married and had kids of their own, Muriel and Irving's house became the family center, where everyone came for big events like holidays, birthdays and summer swim parties. It was during this time that Muriel established her annual Holiday party, a Christmas day celebration that allowed her to celebrate her birthday with friends and family without feeling as though she was the center of attention. Muriel even gave away presents to all her guests, rather than expecting them to bring presents for her. After a successful 30 year career, Muriel retired in 1991. Afterwards, she continued to devote herself to her family; children, grandchildren, and her ailing husband and mother. Her husband Irving passed away in 1997. Her mother Rose, who had moved to Los Angeles in the mid 1950s to be closer to her daughter and grandchildren, passed in 2003. Muriel continued to travel, crochet, garden, cook and enjoy the theater and the Hollywood Bowl for the rest of her days. She also became an avid quilter, a pursuit which combined the best of her artistic and mathematic skills, as well as giving her "something useful to do" while watching television. She was an active member of the San Fernando Valley Quilter's Guild until shortly before her death, and served on its board for several years. Her quilts have been featured at quilt shows, donated to recovering veterans, and given to children, grandchildren and cousins as wedding gifts. On the morning of January 17th, 2023, Muriel passed away at Valley Presbyterian Hospital. She leaves behind four children, Gail, Donna, Millie and Bernie; six grandchildren, Holly, Jeffrey, Lesley, Craig, Michael, and Laura; and five great-grandchildren, Serah, Bryce, Brody, Cassie and Xander. She will be sorely missed.
See more
See Less
Past Services
Funeral and Graveside service
In Memory Of
Muriel Lenore Mitelman Berkowitz
Help tell the story of your loved one's unique life. Leave a memory or share a photo or video below to show your support.