OBITUARY
Jean Marie Hubert Heuschen
February 24, 1951

–

May 19, 2020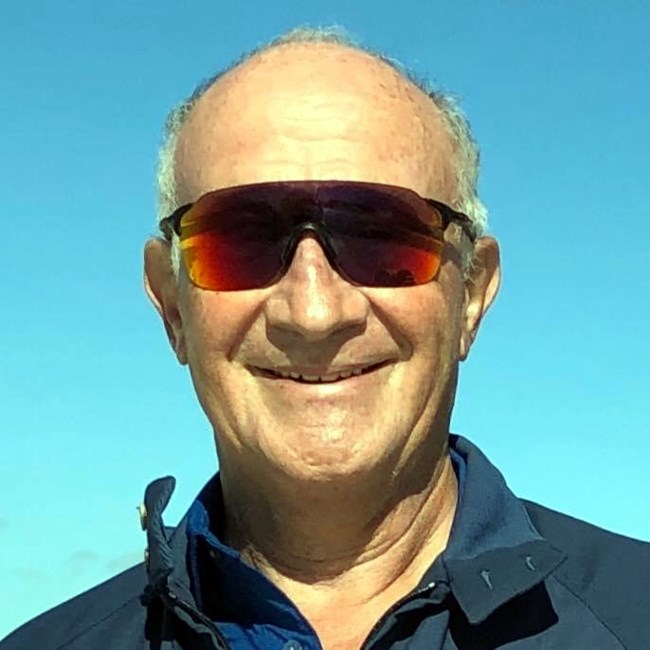 Jean Heuschen had family, friends, and colleagues across the world. Our hope is to pass on some stories about his life so his loved ones may connect to him and to each other and grieve for our much-loved and greater than life Jean. Jean was born in Belgium on 24 February 1951, to Louis and Josephine, joining his older brother Denis. He grew up in Malmedy in the Ardennes, following World War II in the area of the Battle of the Bulge. During the war his mother had been a teaching nurse in the hospital of Verviers, helping American aviators cross the border. His father in the Belgian Resistance was arrested for passing information about the occupants and deported to Germany until the liberation. These events while predating him were powerful in shaping Jean's early years and molded his deep admiration for the American and Allied forces without which he may never have been born. As a boy he was part of the boy scouts troop in Malmedy from which he maintained life-long friendships. Jean attended secondary school, at the Institut Saint-Remacle de Stavelot and met Michelle on their bus rides. This past October 2019 Jean and Michelle returned to Belgium to celebrate their 50-year high school reunion with their classmates. In October 1973 Jean and Michelle were married at the at the Cathedral of Malmedy. Jean was at the time in graduate school, and received his PhD in chemistry from the University of Liege in 1976. In 1977, Jean with Michelle and their infant son, Philippe, embarked on their first American adventure in Akron, Ohio where Jean completed a post-doctorate at the University of Akron Institute of Polymer Science. During this time, Jean and Michelle pursued their love of natural beauty and photography, visiting many iconic U.S. conservation sites including the great National Parks. In May 1978, Jean started his long and successful tenure with General Electric (GE) at their plastics division headquarters in Europe in Bergen op Zoom, the Netherlands. During this time, Jean and Michelle's daughter, Florence, was born. In 1987 Jean was promoted to General Manager Research and Development (R&D) at Mount Vernon, Indiana GE Plastics. During this time Jean achieved and oversaw many patents, including Xenoy. In 1989, Jean was transferred back to the Netherlands, as Research and Development Director for Europe in the plastics division. In his personal time he designed and built the family's home in Schoten, Antwerp, Belgium. In 1991, he returned to the United States as the Vice President of Technology at General Electric U.S. Plastics Division Headquarters in Pittsfield, Massachusetts where he remained through 1999. Settling his family in picturesque Williamstown, Massachusetts, Jean loved the beautiful rural landscape of the Berkshires. During these years, Jean travelled extensively, making many trips to GE centers around the world, including Japan and Cartagena, Spain. Meanwhile, Jean's passion and knowledge for wine was recognized through his admission to the Chevaliers de Tastevins of Burgundy. Between 1999 and 2001, professionally Jean went on to establish the J. F. Welch Technology Center in Bangalore, India as the VP and Managing Director, an experience that truly marked him. After which, Jean was named the VP of Business Development for the General Electric, Corporate Research and Development office in Schenectady, New York, until his retirement from GE in 2004. In March 2005, Jean celebrated the completion of his dream home in Goult, in the regional park of the Luberon in Provence, France, becoming the anchor of many special events for family and friends over the years. He designed it meticulously to fit seamlessly in the landscape of Provence. This same year Jean and Michelle moved to Naples, Florida joining the Colliers Reserve community, drawn by the golf course, commitment to natural conservation and philanthropy. Never one to enjoy sitting still, and with the incredible memories of his time founding the JFW Technology Center in Bangalore, in 2007, Jean took on a Lead Consultant role for FDI +Care Nuclear Medicine project in Bangalore, India. In 2009, Jean was accepted as Commandeur de Bordeaux. Upon completing his consulting project in 2010, Jean fully launched back into his cycling passion as he had last taken on challenging bike routes in the Belgian Ardennes in the early 80s. Between 2010 and April 22nd of 2020 Jean had recorded cycling over 62,594 miles (100,000 kilometers), overcoming morbid obesity and the onset of diabetes type 2. In 2018, he was awarded the Health for GoodTM Lifestyle Award, for making outstanding lifestyle improvements to live a longer, stronger life as part of the American Heart Association's Health for Good movement. Some of his proudest cycling achievements in these last ten years started with his first climb of the Mt. Ventoux on August 18th of 2010. In 2011, Jean, rode from his home-town of Malmedy, Belgium to Goult, France, following a meticulously planned itinerary. That year he completed his 2nd and 3rd climbs up the Mt. Ventoux. Between 2012 and 2019, Jean cycling achievements included the Blue Ridge Parkway, journeys from Biarritz-Pyrennees-Goult and Goult-Perugia, Liege-Bastogne-Liege twice, a Tour of Corsica and one of Puglia, the famous Col's de l' Iseran and Galibier, the Alps Tour de France circuit, the Col d' Izoard, and initiating and maintaining a birthday ride tradition of completing 100 miles in addition to the miles matching his age. Jean trained in repeated 100 mile rides, and was a dedicated participant in the Pan Florida Challenge annual ride, raising funds for meals for children. By the end of the summer 2019, Jean had completed 60 rides to the top of the Mt. Ventoux, each time dedicating his ride to friends or family, and getting closer to his goal of completing 70 rides by his 70th birthday, none who knew him doubted that he would make this dream come true in the coming year. Jean has been a member of the Naples cycling community. He relished the opportunities to encourage cyclists and personal journeys of fitness through other pathways. Jean had started his 2020 cycling year setting new goals, reaching 5,000 miles by the end of April; with the arrival of COVID-19 and the travel restrictions, Jean had postponed his and Michelle's Spring trip to France. Jean's determination was unstoppable, he continued to train and reach for new goals even when life threw him curveballs; he often said, "Don't limit your challenges. Challenge your limits," also adding "in a calculated and progressive way." Throughout his career and alongside cycling, Jean also made time to pursue his other passions of cooking, photography, traveling, and a deep appreciation for natures wonders. He combined his passion for photography and appreciation of nature while taking the photos for the Ikebana Chapter exhibit at the Naples Botanical Garden. Jean was not shy to share that he cared deeply for his country of adoption and felt strongly about leaving a better world for his children, grandchildren, and generations to come. On 19 May 2020, his family, friends, and former colleagues suddenly and unexpectedly lost a legend. Jean leaves behind his wife, Michelle, son Philippe, daughter Florence and grand-children Anne and Louis, his brother, Denis, and extended family in Belgium, Canada, and South Africa, the latter where he'd recently visited for his aunt Louise's 95th birthday. Jean's smile, energy and determination were infectious, and he truly loved to share his joys and passions with all of those around him. He was a force of nature and he will remain with all of us through the memories he has etched in our hearts. As an expression of sympathy, should friends desire, donations can be made in Jean's name to any of the following organizations:  Habitat for Humanity: https://www.habitat.org/support/honor-memorial-gifts  Neighborhood Health Clinic: https://www.neighborhoodhealthclinic.org/donate-now/  Naples Pathways Coalition: https://www.naplespathways.org/donate  Naples Velo: https://runsignup.com/Club/Donate/FL/NAPLES/NaplesVelo  Pan Florida Challenge page: https://www.classy.org/campaign/in-memory-of-jean-heuschen/c287263  Chemistry department of University of Liege, in support of a student fellowship: Association des Chimistes de l'Universite de Liege [Please contact the family for the account information].
See more
See Less
Services
No services are scheduled at this time. Receive a notification when services are updated.
RECEIVE UPDATES
In Memory Of
Jean Marie Hubert Heuschen
Help tell the story of your loved one's unique life. Leave a memory or share a photo or video below to show your support.