OBITUARY
Beverly Smith Wainer
December 10, 1933

–

January 4, 2022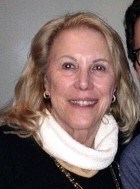 Beverly Wainer passed away peacefully in her sleep on January 4, 2022. She was 88 years-old, but in so many ways she never really got old. Her mind and her spirit were forever young, always adapting to the changing times with her ever-changing interests. Beverly did so much and mastered so many things, that listing them here makes her seem like she lived a few lifetimes. And she did! She mastered so many art forms that you could call her an artist. She was a great cook and shared so many recipes, you could call her a chef. She gave to so many different charities, you could call her a philanthropist. She dabbled in so many businesses you could call her an entrepreneur. She visited the Apple Store so often you could call her a Genius. The staff there actually did and even went so far as to ask her to help other people her age learn the technology because she had mastered it. She was that kind of person. Beverly's life was made richer and complete because of her husband Lester, now deceased. He was the love of her life and her partner in crime. They were inseparable and shared a love so deep and so strong, that their union was admired by all. With her besheret at her side, she conquered tennis courts and crossword puzzles, and started many successful businesses. Together they spent part of the year in Camden, Maine, where they formed many beautiful friendships. They were always on the move—to the latest restaurant, to JazzFest and to all seven continents. Yet somehow, Beverly found time to be a loving mother to 3 adoring children and grandmother to 6 grandchildren and one great granddaughter. She made it her mission to expose her children and grandchildren to culture, to appreciate art, and to respect diversity. They called her Honey. She loved that. Beverly's thirst for knowledge and self-improvement were legendary. She lived to learn, excel, teach, share and love. She was a champion nurturer. She was a renaissance woman. During COVID's first few weeks, she read a book a day. She had a discerning eye for beauty, deliciousness, light, love, friendship, exotic places, art and kindness (and crumbs). She had a special love for lemons and was famous for her lemon pies, lemoncello and lemon trees. Not one to stand by when things needed to be done, she gravitated toward leadership roles. While still a young mother, she baked cheese danishes and challah regularly with the proceeds going to charity. She was funny, too, and loved a good laugh. The problem was that when she told you a joke, you never quite got to the end, because she would always crack herself up on the way to the punchline. And then she'd say the punchline a few times afterwards, usually crying tears of joy. Towards the end of her life, after a brain tumor slowed her down and gave her physical challenges, she didn't give up hope. Quite the contrary: when the doctors told her to not expect too much more, she took a deep breath and whispered "I got this." And she lived longer than anyone thought she would. That was Beverly. Always achieving one more goal. Even in death, she defied expectations. We'll miss you Honey. Beverly is preceded in death by her husband, Lester Wainer, and her parents, John and Minette Smith. She is survived by children, Kim Wainer Kline, Bruce Wainer (Ellie), and Teri Tanenbaum (Rian); and grandchildren, Zachary, Blair, Corbin, and Ali Tanenbaum, Courtney (Aaron) Abramovitz and Josh (Marcelle) Wainer and great granddaughter, Ruth Wainer. Also, her two sisters, Arlene (Mac) McDermott and Andy (Steve) Steinman, and numerous cousins. Relatives and friends are invited to attend the graveside service in Metairie Cemetery, 5100 Pontchartrain Blvd. in New Orleans, on Friday, January 7, 2022 at 10:00AM. The family requests that all attendees please where a facemask. The service will be livestreamed via Zoom at the following link: https://www.gatesofprayer.org/live-stream.html You would honor Beverly by considering a contribution to the charity of your choosing. To view a map of Metairie Cemetery with directions to the graveside location, and to sign the family guest book, please visit www.lakelawnmetairie.com.
See more
See Less
In Memory Of
Beverly Smith Wainer
Help tell the story of your loved one's unique life. Leave a memory or share a photo or video below to show your support.