OBITUARY
Dominick A. Sciortino, Jr.
July 1, 1942

–

January 10, 2023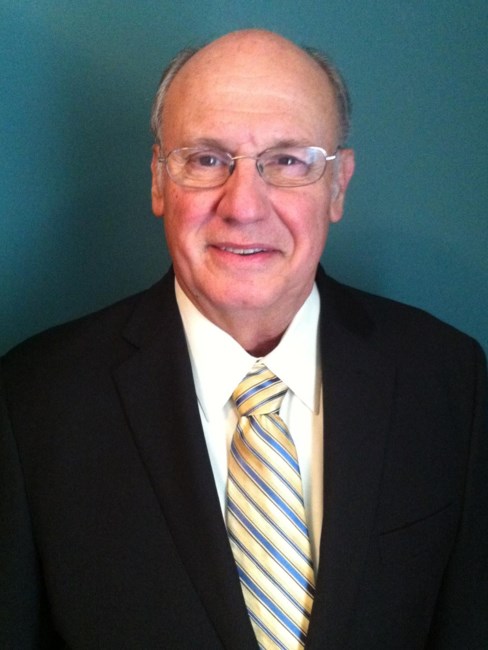 Dominick August Sciortino, Jr. passed away peacefully on Tuesday, January 10, 2023, at the age of 80, surrounded by his loving family. He was born in New Orleans, Louisiana on July 1, 1942, to Dominick Sciortino, Sr., and Ethel Kolwe Sciortino. He is survived by his wife of 51 years, Georgette Sciortino, and their four children, Gabrielle Ott (Luther), Angelle Vallee (Scott), Dominique "Nicki" Waguespack (Eric), Dominick Sciortino, III, and his eight grandchildren, Blake Vallee, Abby Ott, Claire Vallee, Jordan Ott, Alli Grace Ott, Luke Ott, Logan Waguespack, and Jude Waguespack. He is also survived by his sister Collette Rosenbohm and his nieces, Christine Rosenbohm Froust and Lisa Rosenbohm Hasenkampf. Dominick was a lifelong resident of New Orleans. In his life, Dominick was extremely active in the pharmacy industry as well as a very devoted family man, Catholic, and civic leader. He received his high school education at Francis T. Nicholls High School where he excelled in football and track. In fact, his letterman jackets are still in his closet! During his college years and young adulthood, he proudly served in the Louisiana National Guard Washington Artillery Unit. Dominick graduated from Northeast Louisiana University with a degree in Pharmacy. After college, he remained committed to his alma mater and served as President of the NLU Alumni of the Greater New Orleans Area, was awarded Alumnus Pharmacist of the Year, and received the Alumni School of Pharmacy Meritorious Achievement Award. Upon his graduation from pharmacy school, he worked at Touro Infirmary and later became a community pharmacist under the direction of his good friend, Ralph Guerra, at St. Bernard Drugs. Ralph and Dominick later expanded their business and opened two additional locations. Upon Ralph's untimely death, Dominick became the owner of St. Bernard Drugs and proudly served the communities of New Orleans East and St. Bernard parish. St. Bernard Drugs truly was a family business, with most of his family and many friends working with Dominick at different times over the years. His children's first jobs were at the drug store and they have fond memories of working at his side. Dominick served on the Board of the Louisiana Pharmacy Association as Treasurer, Vice President, President, Chairman of the Finance Committee, and Chairman of the Publication Committee. He was named LPA Pharmacist of the Year in 1978. In addition to being involved in the LPA, Dominick enjoyed his time with the Legend Co-op and was on the Board of Directors as Treasurer, Vice President, and President for numerous terms. Dominick was proud to be recognized as a contributor to the Economic Growth of New Orleans in 2007 and 2011. Dominick loved working with the Sisters of the Holy Family in New Orleans East and served as President of their Board of Development. He was a faithful parishioner of St. Clement of Rome Church for 50 years. It was here he served as a Extraordinary Minister of the Eucharist, an acolyte, and a member of the parish council. Because of his service, he received The Order of St. Louis Award. Additionally, he was an active member of Legatus and served as President. Over the years, Dominick regularly attended retreats at Manresa. When on the retreats, he never failed to send illegible postcards to his four children. Dominick was a Co-Captain for Manresa Retreat Group 39, served on the Board of Directors, and was elected President of the Board for Manresa House of Retreats. Finally, he was an active volunteer at his children's schools, serving on the board of Mount Carmel Academy and assisting with fundraising for the school. Dominick had a gregarious personality and never met a stranger. As evidenced by his list of accomplishments, he was fully committed to the many groups in which he was involved. Dom achieved much during his 80 years but above all, he prioritized spending time with his family and was a loving husband, father, and grandfather. He was first and foremost a family man and was happiest when the whole family gathered. Joint birthday and 4th of July celebrations were a Sciortino tradition when Dom would make his homemade peach ice cream and special marinated chicken for the family. He liked to point out that HE closed his stores for his wife's birthday on the 4th of July every year. Some of his best times with his children and grandchildren involved trips to City Park and the Audubon Zoo and dinners at Dragos. He especially enjoyed hunting in St. Francisville with his son and grandsons in his free time. His kindness, affability, and sense of humor will be greatly missed. At the end of his life, Dominick suffered from Alzheimer's Dementia. The family is grateful for the dedicated and loving care given by Dr. Archie Melcher, Dr. Sydney Smith, the care givers and nurses at Sunrise Senior Living Reminiscence Unit, Heart of Hospice, One Touch Sitter Service, OrthoPTic Rehab Clinic of Metairie, and Phalon Cornist. Services for Dominick will be held on Thursday, January 19 at St. Clement of Rome Church. Visitation will begin at 10am followed by mass at 12pm. A private burial will follow. In lieu of flowers, please make donations to Alzheimer's research, the Catholic charity of your choice or have masses said for Dominick.
See more
See Less
Past Services
Thursday,
January 19, 2023
Visitation
Thursday,
January 19, 2023
Funeral Mass
In Memory Of
Dominick A. Sciortino, Jr.