OBITUARY
Donald Woodward Doyle Jr.
November 27, 1942

–

January 17, 2023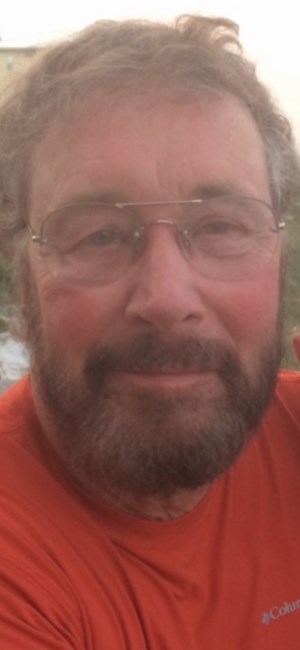 Donald Woodward Doyle, Jr. died peacefully, surrounded by family, on January 17, 2023. His 80 years were full of accomplishment. He loved his family, God, and his country. Born November 27th, 1942, Donald was the 2nd of 9 children born to Donald Woodward Doyle and Elizabeth Bronson Doyle. He grew up with his siblings Elizabeth D. Sames, Cynthia D. Carriere, Clarence Bronson Doyle (deceased), Richard H. Doyle (deceased), David M. Doyle, Louise D. Richardson, Mary D. Caldwell, and J. Warren Doyle. From their home base on State Street, then Palmer Ave., and time spent on the Gulf Coast, it was a childhood that evoked fond memories of adventurous play, games, laughter, and a little mischief. Donald adored his mother and father and was a wonderful and giving brother. Eager to make his mark on the world, Donald graduated from Jesuit High School at age 16, then on to the University of Notre Dame to play tennis. He earned his Law degree from Tulane University and then joined his father practicing Law in New Orleans. However, duty called further afield, and with steadfast loyalty, and devotion to Country, Donald enlisted in the Marines Corp, entering as a second lieutenant and attaining the rank of captain. Donald faithfully served two intense years in combat in Vietnam. Although wounded physically late in his second tour and hurt by the loss of so many close friends, Donald endured. He, as we shall, remained proud of his contribution to our Country. Donald's fortitude persisted as he returned to New Orleans to continue his law practice. He was periodically, at first, and then persistently, pursued by a beautiful young resolute woman who ultimately claimed her prize. The outcome of this tireless pursuit was a true love story. At 8 AM on September 4th, 1976, Donald married the love of his life, Melissa Lincoln Langston. He and Missy, or Bun affectionately to Donald, were spiritedly married for 46 loving years. They shared morning coffee routines, sensible and sometimes calm debates about politics and current events, and a shared priority of family. They were inseparable. Their devotion to one another was an inspiration to young lovers looking for a framework of a good relationship. There was laughter and hard work. There was love, in the truest sense of the word. Through this love, Donald and Melissa were gifted 2 adoring daughters, 7 years apart. Donald became Papa. Katherine Beahm, husband David, sons Jack and David, and daughter Caroline; and Rebecca Weber, husband Richard, sons Fox and Henry; were all blessed (lucky to have, fortunate, characterized by happiness) to have spent time with such a wonderful father and grandfather. Donald instilled strength and virtue and good character in each of his daughters. He read bedtime stories (sometimes skipping pages to see if they would catch him) and used expressive character voices to bring the stories to life. He tucked them in at night with kisses and prayers. He picked them up when they fell. He protected them. He cheered their successes. And he taught them to stand up for themselves. He taught them to be honest and loyal and true to themselves. And he cherished them. He cherished and spoiled his grandchildren, as is a grandparent prerogative. Papa lit up whenever David, Jack, Caroline, Fox, or Henry walked into a room. They were his buddies. And he was theirs. This love will endure. Donald supported his family in every way. After leaving the practice of law Donald worked on numerous successful business ventures but his main and largest focus was on Blanchard and Company, Inc. Donald purchased the company in 1991 and led it to become one of the largest precious metals and numismatic investment firms in the country. Donald fought big banks and global gold miners against collusion. He supported successful legislation to include gold investments in IRA's. He worked hard. He protected his employees. He gave 2nd and 3rd chances. He worked harder. And he was successful. And he did this for his family. At one time or another, Donald was a scratch golfer, a golden glove boxer, a champion tennis player, a mediocre fisherman, a barely adequate driver, and a devoted friend to many. For a proper cause, Donald was brave beyond reason. He was incredibly funny and had a great laugh. He told great stories, some of them true. He was a true gentleman with wonderful manners. He was kind to strangers. Respectful of people. He enjoyed the love of his cat Cowboy. He stayed in great shape all of his life. Above all, Papa was a great man. A wonderful husband. A devoted father. An overindulgent grandfather. He was a man of integrity and strong moral character. And we cherished him. Our family wishes to thank Dr. Charlie Smith and all of the wonderful doctors and nurses in the ICU at Touro who took such wonderful care of Donald and us. A Celebration of Life will be held at a later date. If you wish to honor his memory, we welcome you to make a donation to the Kids Join the Fight fund at Children's Hospital.
See more
See Less
In Memory Of
Donald Woodward Doyle Jr.
Help tell the story of your loved one's unique life. Leave a memory or share a photo or video below to show your support.