OBITUARY
Dr. Patricia "Pat" Bassett Angley
May 4, 1946

–

September 4, 2020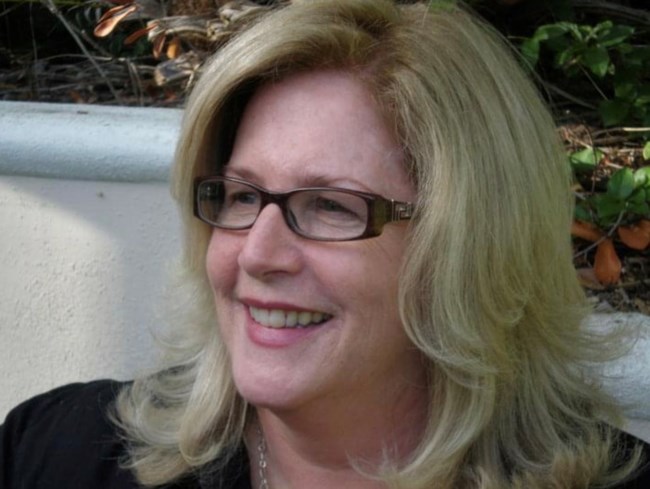 Dr. Patricia "Pat" Bassett Angley, a lifelong teacher and beloved mother and wife, passed away on September 4, 2020, at her home in Oviedo, Florida. She was surrounded by her family following a courageous battle with cancer. She was 74. Born May 4, 1946, in Sanford, Florida, Pat is survived by her husband Jerry Angley; son Thomas Angley; daughter Natalie Angley; and granddaughter Ashley Angley. She was preceded in death by her mother Patricia Braun and her father Joseph Braun. She is also survived by her brother Dr. Joseph "Jay" Braun Jr. A member of Alpha Xi Delta sorority, Pat graduated from Florida State University in 1968. She found her true passion in the classroom. For 52 years, she dedicated her life to her students and taught English literature and writing. Her husband Jerry served as a Colonel in the Air Force, which gave her and her family the opportunity to live in England and in various states around the country. Despite moving ten times and raising a family, Pat earned her master's degree from Northern Michigan University in 1973 and her Ph.D. from the University of Hawaii in 1998. She wrote her dissertation on William Faulkner: "Just Words": Reading Faulkner Writing Women. She taught at five major colleges and universities including the College of William and Mary, Texas Christian University and the University of Hawaii. One of her true passions was to make students aware of the suffering and mistreatment of minorities found throughout literature. Pat spent the last 22 years of her career teaching at the University of Central Florida and worked as a Senior Lecturer and Undergraduate Advisor for the Department of English. She loved UCF, and most importantly, the relationships she built with her colleagues, students and administrators. Pat was one of the most highly respected lecturers in the English Department, and her classes filled up almost immediately. She was beloved by the faculty and staff, and her student evaluations were among the highest. As much as she loved teaching, the most important thing to Pat was her family. Tributes from her surviving husband, son, daughter and granddaughter are below. A Celebration of Life will be scheduled after the pandemic subsides. In lieu of flowers, please make donations in Pat's memory to help fund a UCF scholarship that is being created in her name. To donate, go to the UCF Foundation Giving Page: https://www.ucffoundation.org/givenow. Under "Create Your Gift" choose the "or" search box and type in "English Department". Further down, under "Gift Details" click drop down to add that the gift is in "Memory of Someone" and type in "Pat Angley". Or mail checks to the UCF Advancement Office: 12424 Research Parkway, Suite 250, Orlando, FL 32826. Note in the memo portion of the check that the gift is for "English Department – in memory of Pat Angley". Or please make donations in Pat's memory to support peritoneal cancer research at Memorial Sloan Kettering Cancer Center: http://mskcc.convio.net/goto/drpatangley. Tributes from the Family Jerry and Pat I met Pat in the fall of 1966 at an FSU football game. She was so pretty. I couldn't help but stare. Finally, she looked my way and gave me the most beautiful smile I'd ever seen. I asked her on a date that night, and we went out the very next day. I remember holding her hand for most of the evening. Just doing so gave me a warm and secure feeling that maybe she liked me. After that, we started seeing each other as much as possible. As the weeks went by, I got to know the most wonderful person I've ever met. I found her to be strong but compassionate, intelligent, caring, funny, and just a joy to be around. I was never attracted to anyone else as much as I was to Pat. It wasn't long before we started making plans for the future. She wanted to be a teacher and teach college someday. I wanted to be a pilot and fly the big jets like a 747. Two years later, we were married. Shortly after that, I joined the Air Force. One evening after coming home from a flight, I noticed a large cake, a dozen roses and a card on the table. She had just finished teaching a high school English class that was mostly filled with football players, who needed the course to graduate. Several times, she had worked with the students one on one after school to ensure that everyone passed. Pat was so proud. The entire class had signed the card. I knew then, she had a passion for teaching that would guide her through the rest of her life. My job as an Air Force pilot took me away from home a lot. I give Pat all the credit for raising our son Tom and our daughter Natalie. She was the most wonderful mom you could ask for. She always made sure that her schedule allowed her to be home when the children arrived from school. Pat was the glue that held the family together. She was the best wife you could imagine. The support she provided over the years undoubtedly helped me advance in my career. That was Pat. Her goal was to make sure her family achieved their goals. She was kind and so generous with her love that she was just a joy to be around. I remember coming home from an overseas deployment when Pat walked out to meet me at the aircraft. As I came off the stairs, she gave me the biggest hug and warmest kiss you could ever imagine. Her embrace made me feel safe and secure, and that everything was right with the world. That was Pat. She provided her family with unconditional love and was always there for us. Her words of encouragement were the guiding force behind our successes. I have never met a woman with more strength and courage than Pat. Knowing that cancer was taking over her body, she still managed to finish her course preparation for UCF just days before she passed. Pat was full of inspiration and life. She impacted so many people with her words. Her departure will leave a huge void that will never be filled. I never flew a 747. But I was blessed with a far greater gift. I was able to be with the love of my life for more than 54 years. Tom and Mom I was blessed to feel 50 years of unconditional love. I want to celebrate the beautiful way Mom shaped my life. I know my words won't do her justice. However, I'll do my best to honor her… I had an unbreakable bond with Mom. She was always there for us. How did she pull it off so effortlessly? I am amazed how she could distribute her love and time to our entire family, while making each of us feel like her top priority. She was my biggest supporter, always believing and encouraging me. She would push me, challenge me, provide candid and constructive feedback, and tell me "no" when I needed to hear it. It made me stronger and unquestionably a better person. Kind, smart, caring, generous, literally every superlative you can think of, that was Mom. Building a terrific family was her greatest contribution to this world. Whether I needed a kick in the ass, a soft place to land, a safety net, a hug or someone to simply listen, I could always count on her. Always. She consistently put our needs ahead of her own. Mom had a powerful engine. She was a tireless worker at home and in her professional career. Our house was always clean, our laundry was always done, and we had good food on the table. She made me breakfast every day growing up because she wanted me to have the fuel to excel in school. To be transparent, my sister Natalie crushed me academically. However, I never went to school hungry. Mom was there to help with homework, shuttle me to practice, games or any activity I was involved in. I honestly don't remember her ever missing an important event in my life. If it was important to me, it was important to Mom. She accomplished all this, while advancing her career and education. She earned her Ph.D. and worked right until she passed away. Her word was pure gold, if Mom told you she was going to do something, you never had to worry. Ever. She was a fierce protector of our family and that extended to taking incredible care of our pets. She always made our houses homes where my friends felt welcome. Mom had good taste in furniture, clothes, and food. She was a sounding board and a grounding rod for me. I would often seek her opinion because her advice was invaluable. She went above and beyond to make every holiday and birthday special. She celebrated our successes and wiped away our tears. Teaching always kept her young at heart... She was funny and hip. She was tech savvy and enjoyed a lot of the shows, comedy, movies and music we did. She was a news junkie with an incredible thirst for knowledge. Her home office is a library filled with more books than I can count. She was a voracious reader. Mom cared about injustice, rooted for the little guy, and treated everyone with respect. She had a strong moral compass, and it always pointed in the right direction. Mom had exceptional core values and led by example. Mom had a massive impact on my daughter Ashley. I am so grateful Ashley had her Nana to help raise her. Her fingerprints are all over Ashley helping to mold her into the incredible young lady she's become. In our family universe, Mom was the sun in our solar system, giving warmth and sunshine to all of us. Highly perceptive, she could always sense if something was wrong. If I called, texted or e-mailed her, she would always get back with me as soon as possible. As I said earlier, if it was important to me, it was important to Mom. Losing that access to her is brutal. She was diagnosed with a rare, late-stage cancer 2.5 years ago. She never complained, and endured round after round of chemo, all while working and taking care of us. Her will to live, eternal optimism, and positive energy was awe-inspiring. Mom fought like hell. Cancer never took her hope, her spirit, or limited her courage. Mom never gave up, and it was the last life lesson she would teach us. When my day comes, I'll be running towards the light to be with her again. I love you, Mom! Natalie and Mom Several weeks ago, my mom handed me her bookmark, and said, "I want you to have this." To anyone else, it was just a bookmark. But to me, the words on it summed up how my mom lived her life and how she wanted me to live mine: "Nothing is impossible to a determined woman." – Louisa May Alcott My mom is the strongest woman I know. It's not surprising considering the woman who raised her. My grandmother was a World War II nurse, who raised my mom at a time when being a single mom was not easy or common. Growing up, I watched my mom pursue her passion for teaching English in college. She loved her students and colleagues, and they loved her. I couldn't wait to call her "Dr. Angley" when she earned her Ph.D. But as much as she loved teaching, her focus was always on us – her family. She was there whenever we needed her. She adjusted her schedule so she could be home when my brother and I got back from school, even if it meant she was up until 2 in the morning grading papers. Ever since I was a little girl, she taught me that I could do or be anything. When I got my foot in the door at CNN, she couldn't have been more proud, especially since I was living out her dream of becoming the next Walter Cronkite. Whenever she could, my mom showed me what it means to have empathy and compassion. When I worked for Best Buddies, a nonprofit organization that creates friendships for people with intellectual disabilities, it wasn't long before she asked, "When can I get my buddy?" And she encouraged me to travel and experience other cultures the way she and my dad had done when we were stationed in England. Whenever I had a chance to travel abroad, she would always say, "Just go!" As I got older, my mom and I got closer. Even when we lived in different states, I could call her anytime and talk to her about anything. She was my best friend. My person. But what I didn't know was that she was also my dad's person. My brother's person. And my niece's person. She had so much love to give, she had made us all feel special. She was the matriarch of our family. Our rock. Our world. When she was diagnosed with a rare, advanced-stage cancer, she faced it head on with dignity and grace. For two and a half years, she never complained. She never stopped working. And she never stopped fighting. Because of that she gave us an incredible gift – more time. I can't imagine a world without my mom. She was my everything. But I know she is in me – her strength, her love, her courage. I love you, Mom. I hope I make you proud. Ashley and Nana Nana, thank you for giving me 19 years of unconditional love. A love that's inexplicable, limitless, and eternal... no words could ever do it justice. You have taught me what it means to be a strong woman by showing me first hand your inner courage, determination, and ferocity. I know because of you, that I can do anything I set my mind to… and that no goal is too far out of reach. No matter what odds were stacked against me you always trusted in my ability to come out on top. To say the least, you are one hell of a fighter… You battled so hard to give our family these extra two and a half years and that is a gift I will forever be indebted to you for. You never once took a backward step, you never gave up, and you took your treatment until the day doctors wouldn't give you any more. Throughout your entire battle you continued to do what you loved most, to teach. You demonstrated passion in everything you did and never gave anything but 100% to all of your students and staff. You kept teaching your courses until your last few days... for lack of a better word… what a badass. I feel so honored to have been raised by a woman with dignity and humility of the highest caliber. There was never a person you met whose heart you didn't change forever. You were the type of person to put yourself last as long as it meant you could put those you loved first. You are beloved Nana, not only by our family but by anyone who knew you. Words cannot describe my gratitude for all that you've done for me. You stepped up to the plate to raise me when I was most vulnerable and did everything under the sun and moon to see me win. The love you surrounded me with remain in my heart forever. I wouldn't be who I am today without you. Your legacy, your light, and your love will live vicariously through me forever. You are my nana, my queen, my mom, and my best friend. Nothing in this world will ever change that. I love you, Patrish with every ounce of my being, and I promise I will make you so proud.
See more
See Less
Services
No services are scheduled at this time. Receive a notification when services are updated.
RECEIVE UPDATES
In Memory Of
Dr. Patricia "Pat" Bassett Angley
Help tell the story of your loved one's unique life. Leave a memory or share a photo or video below to show your support.