Obituary & Funeral Services Search
The Dignity Memorial® online obituary search tool gives you access to obituaries from thousands of locations across North America. You can search by first or last name, state and publication date. Once you find the obituary you are looking for, you can get important information about upcoming services, share a favorite photo or memory, and send flowers or gifts to the family.
Filter
Select boxes below to reduce the number of results
SORTED BY MOST RECENT FIRST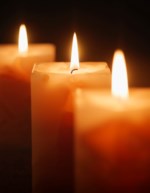 William J Cooke
09/03/1942 – 09/19/2017
William "Bill" J. Cooke, of The Villages, FL, formerly of Cleveland, OH, passed away on September 19, 2017, due to complications after surgery for esophageal cancer at The Villages Regional Hospital....