OBITUARY
Walter Benjamin Barnes Jr.
February 22, 1948

–

July 2, 2018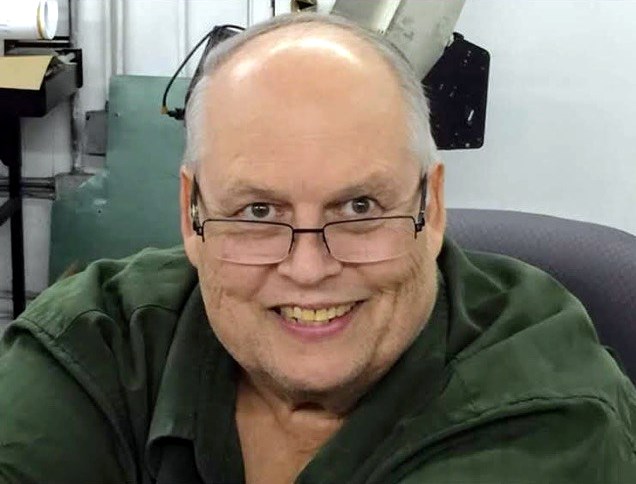 Walter Benjamin Barnes, Jr., 70 of Houston, Texas passed away peacefully, surrounded by family, on July 2, 2018. Born in Bunkie, Louisiana to Walter Sr., and Melma Barnes on February 22,1948, Walter was married to Mary Jane Barnes for 38-years. Walter travelled extensively in his younger years, spending time all over the Southwestern United States, before setting out to find a career in Houston, Texas. Recruited to Business Extension Bureau (BEB) in August of 1981 by Robert "Bob" Royall; Walter was known for his mechanical talent and extensive knowledge of the United States Postal Service rules and regulations. It's been said that Walter could listen to the sound of a machine and know what was wrong with it; and his expertise with all things postal earned him the nick name "Mail Guru". He was considered a Houston Postal Industry Leader and will be sorely missed by his staff, colleagues and many friends in the industry. Walter was a 32nd degree Mason, a member of the Bunkie Masonic Lodge #326, and a member of the Scottish Rite, Order of DeMolay. He was a recipient of the Chevalier, the highest honor for distinguished DeMolay service that can be awarded. Walter loved his family, enjoyed cooking and travel, loved his LSU Tigers, (especially Saturday nights at Tiger Stadium), and playing dominoes. He is preceded in death by his father, Walter B. Barnes Sr. and Melma M. Barnes (mother), Gwyndolyn Rector (sister), Patricia Barnes (sister) and his beloved brother Donald W. Barnes (brother). Left to cherish his memories are Mrs. Mary Jane Barnes (wife), Wally S. Barnes (son), Brenda K. Barnes (sister in-law), Margaret Ortiz, (sister in-law) (Mario), Antonia Guevara (sister in-law), Dr. Donnie Barnes (nephew), Benjy Barnes (nephew), Heather Gauthier (niece) (Larry), Laura Carter (niece) (Gary), Jessica Guevara (niece), Christopher Guevara (nephew) and Mark Timothy Rector (nephew). Special thanks to his BEB family for all the love they gave him over the years. A vistitation for Walter will be held Thursday, July 5, 2018 from 6:00 PM to 8:00 PM at Forest Park East Funeral Home, 21620 Gulf Fwy, Webster, TX 77598. A rosary will occur Thursday, July 5, 2018 at 7:00 PM, 21620 Gulf Fwy, Webster, TX 77598. A funeral service will occur Friday, July 6, 2018 at 10:00 AM, 21620 Gulf Fwy, Webster, TX 77598. Serving as pallbearers are Scott Franklin, Dr. Donnie Barnes, Larry Gauthier, Benjy Barnes, Richard Hernandez, Gary Carter. Serving as honorary pallbearers are Wally S. Barnes, Mark T. Rector, John C. Guevara, Ron Royall , Mario Ortiz and Rick Vidock. "We are confident, I say, and willing rather to be absent from the body, and to be present with the Lord." 2 Corinthians 5:8
See more
See Less
PALLBEARERS

Scott Franklin

Pallbearer

Dr. Donnie Barnes

Pallbearer

Larry Gauthier

Pallbearer

Benjy Barnes

Pallbearer

Richard Hernandez

Pallbearer

Gary Carter

Pallbearer

Wally S. Barnes

Honorary Pallbearer

Mark T. Rector

Honorary Pallbearer

John C. Guevara

Honorary Pallbearer

Ron Royall

Honorary Pallbearer

Mario Ortiz

Honorary Pallbearer

Rick Vidock

Honorary Pallbearer
In Memory Of
Walter Benjamin Barnes Jr.