OBITUARIO
William Franklin Donnelly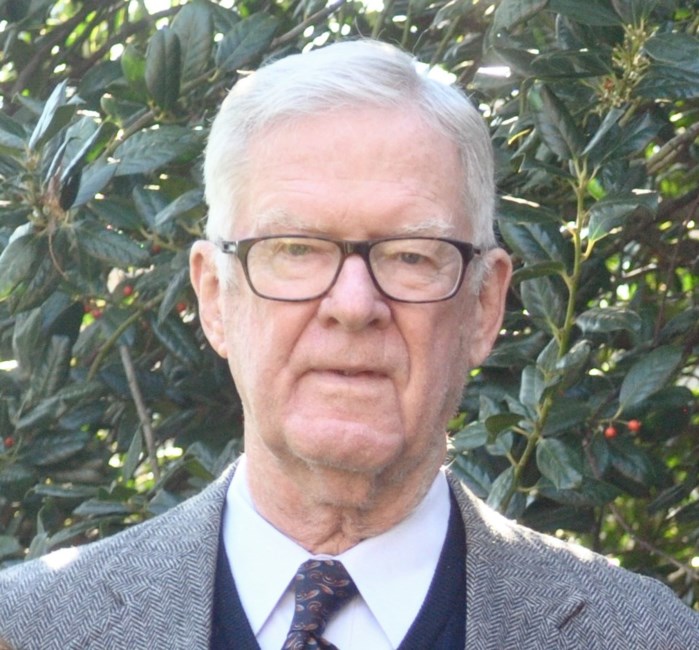 William Franklin (Bill) Donnelly, an operations officer who rose through the ranks to become a senior CIA executive, died September 22, 2017 at the age of 89. In 1997, on the occasion of the Agency's 50th Anniversary, he was named a CIA Trailblazer. During his 36-year career, he was the recipient of a variety of awards and commendations, the first being the Certificate of Merit with Distinction in 1964. In subsequent years he was awarded two Distinguished Intelligence Medals. He was named Deputy Director of Administration (DDA) in 1986, and became Inspector General under DCI William Webster. He retired in October 1990. Mr. Donnelly, known in CIA ranks as "Mr. D," began his career in the Clandestine Service. He served abroad 1959-1965 in Warsaw, Poland. He helped negotiate the PL 480, Title 1 (Food for Peace) grain sale to Poland. The sale eventually contributed to the funding for the construction of a new embassy in Warsaw, the building of a school, and a variety of educational and cultural exchange programs. Mr. Donnelly's first wife, Margery Jean Beaz Donnelly, whom he married in 1950, was discovered to have cancer in the early 1970s and died in 1979. He continued to travel and be involved in Soviet/East European operations world-wide, but was not posted overseas again. After a tour as Deputy Chief of the division then responsible for CIA SIGINT operations and liaison with the National Security Agency, he was named Chief of the DO/Information Management Staff. In that role, he oversaw teams which automated the Agency's stations abroad and upgraded the Directorate of Operations' records system, as well as the computer center which supported it. In 1983, Mr. Donnelly left the Clandestine Service and was named Director of Communications. He supervised a worldwide upgrade of equipment, including portable tactical equipment which became invaluable when dealing with terrorism. He also oversaw the testing of a pay-banding – pay for performance – system before the idea was tried elsewhere in Washington. In 1985, he was named Director, Office of Information Technology, responsible for CIA computer centers and software. He later became the last non-Senate approved CIA Inspector General and joked "that it took an act of Congress to get him to retire." In subsequent years he was treasurer of the CIA Legal Defense Fund and until 2007, a member of the board of directors of the CIA Officers Memorial Foundation. When posted abroad, Mr. Donnelly was involved in an operation which led to the identification of KGB agents in England and Germany. While DDA, he assisted Cliff Stoll – a systems administrator at the Lawrence Berkeley National Laboratory – with an investigation to identify an international computer hacker and KGB recruit as described in Mr. Stoll's book The Cuckoo's Egg: Tracking a Spy Through the Maze of Computer Espionage. Mr. Donnelly's family connections in the Agency extend over four generations – a total of about 150 years of employment. Born in Cleveland, Mr. Donnelly grew up in South Euclid, Ohio where his father was a school principal in nearby Cleveland Heights. While attending Brush High School, he was a drummer in the marching band and orchestra and was recognized as one of the best high jumpers in the Cleveland area. He worked on dairy farms in his teens, one of which was owned by Congresswoman Frances Bolton. He earned a degree in animal husbandry in 1950 from Ohio State University, where he was elected to the senior class honorary Sphinx, and for a time was an Assistant Dean of Men. He served in combat in Korea as a Lieutenant, artillery forward observer, with the 49th Field Artillery Battalion, 7th Infantry Division. At times, he was also a forward observer with Turkish, Colombian, and Ethiopian infantry units. He was awarded the Bronze Star. In 1954, on the GI bill, he earned a master's degree in political science from the University of Michigan. In retirement, Mr. Donnelly was a gardener and active genealogical researcher, something he became interested in at his grandmother's knee in Ohio in the 1940s. He belonged to several historical and genealogical societies, and did research on a variety of families, serving as a consultant to friends and neighbors interested in family research. He searched for and found lost cemeteries in the hills of West Virginia, published about them and the families buried there. He is survived by his second wife Peggy Hall Donnelly, who he married in 1983; son John and wife Deborah (Briggs); daughter Elizabeth Jane Leathem and husband Paul, and four grandchildren: William and Erin Donnelly and Jenna and Samantha Leathem. He loved fishing, gardening, and wildlife. In lieu of flowers, please donate to one of his favorite charities the Chesapeake Bay Foundation online at www.cbf.org or by calling 410-268-8816. Interment private.
VER MÁS
VER MENOS
Servicios
No hay servicios programados en este momento. Reciba una notificación cuando se actualicen los servicios.
RECIBIR ACTUALIZACIONES
En Memoria De
William Franklin Donnelly
Ayude a contar la historia de la vida única de su ser querido. Deja un recuerdo o comparte una foto debajo para mostrar tu apoyo.