OBITUARIO
Hazim Abdullah Ibraheem
8 octubre , 1940

–

9 agosto , 2022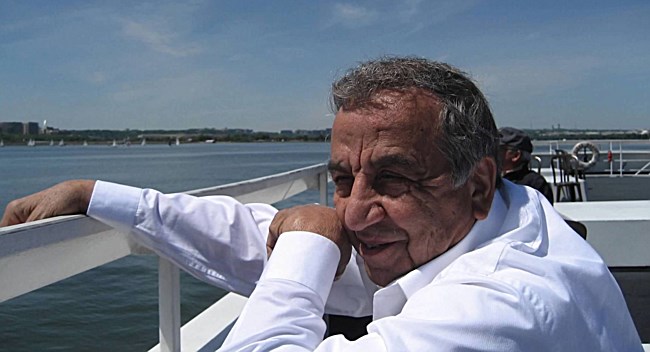 We are deeply saddened to announce the passing of Hazim Abdullah Ibraheem, age 81, of Falls Church, Virginia, on August 9, 2022. In hospice care for eight weeks prior to his death, Hazim died peacefully in his sleep. Hazim is survived by his wife of almost 56 years, Marlene Ibraheem, his daughter Alliah Humleker and her husband Zach, his son Jamal Ibraheem and his wife Leah, his grandsons, Ben and Xander Humleker, and countless family members in Iraq, his country of birth. Hazim came to the United States from Mosul, Iraq, when he was 18 years old. He was an excellent student, with a photographic memory, and was selected to come to the US to study engineering. Having had a conservative religious upbringing, culture shock hit hard as he arrived to the US in the 1960's causing him to eventually abandon his studies at the University of Colorado, and make his way to Washington, D.C. It was here, in an Irish bar, where he first met Marlene. She became his first and only girlfriend, and when retelling the story of this meeting, Marlene says she saw him and wouldn't let him go; Hazim always chimed in with his part of the tale, noting that, "she clung to me like a leach." This, of course, was just their funny way of sharing their East meets West love story. They married nine months after they first met and remained happily married until he took his last breath. Hazim had a lot of adventures and humorous encounters during his cab driving years. His passengers included Elizabeth Taylor, Danny Glover, Jerry Falwell (they had a long talk about religion), Glenn Frye (he was upset Hazim didn't know who he was. When he said that he was in the Eagles, Hazim asked if that was a sports team. Frye was not amused), and countless other politicians and famous personalities. Hazim read the Washington Post cover to cover daily, but wasn't one for television beyond The Discovery Channel or the news. To know Hazim was to love him, and that meant family, friends and strangers alike. Anyone who knew him has at least one tale of his unmatched kindness and generosity, and if the homeless on the streets of DC could weigh in, the stories would be endless. During his over 40 year career, he notoriously gave away his gloves, hats, food, and money to those around him who were in need. For his family and friends, there was nothing they could ask of him that was too much, and he was always happy to help, never wanting anything in return. There was that one time Alliah, a.k.a his "angel", lost her wallet in Ocean City, Maryland. Hazim drove all the way down, brought cash, gave her a hug and said he loved her and turned around and drove home. Hazim loved to drive and shared this love with his son. He and Jamal played racing arcade games early on, and when Jamal turned 13, Hazim taught him to drive. Jamal would spend weekends at the Diamond Cab garage moving cars around the lot and hanging with his dad. The best of these weekends usually ended with cheesesteaks. Hazim's grandsons were his pride and joy and he loved to spend as much as time as possible with them. Their weekly "Jido days" were some of the best times for all involved. A walk to get treats, buy lottery tickets, and play and talk along the way bonded these three early on. Hazim loved to share some of his favorite things with his grandsons, including frequent trips to Ocean City (he would only accept an oceanfront room), Hanes Point, Baltimore and loads of water taxi rides (the man from the desert really loved a boat!). Hazim will live forever in our hearts and in our memories. We are broken hearted, but we love him and wish him a peaceful rest Fond memories and expressions of sympathy may be shared at www.murphy-fh.com for the Ibraheem family.
VER MÁS
VER MENOS
En Memoria De
Hazim Abdullah Ibraheem
Ayude a contar la historia de vida única de su ser querido. Deje un recuerdo o comparta una foto o video a continuación para mostrar su apoyo.